At Land Rover Treasure Coast, you'll find a wide selection of new and pre-owned Land Rover vehicles at our Fort Pierce, FL location, like the Land Rover Sport or the Land Rover Range Rover Evoque. Land Rover vehicles have a rich history dating back to the late '40s and are one of the first off-road vehicles to ever be produced. Let's take a minute to learn about and appreciate the history of one of the most innovative automotive brands of the 20th century.
The idea for the Land Rover design came about in Great Britain in 1947 by Maurice Wilks, designer at the Rover Company, and the first Land Rover vehicle was built in 1948 with the steering wheel in the middle of the console. A number of Land Rover models were manufactured before Land Rover became its own company 30 years later in 1978, including the Series I, Series II, Series IIA, and Series III. The first Range Rover model was also manufactured in 1970. In 1994, Land Rover was bought out by BMW and was then sold to Ford in the year 2000. In 2008, Ford then sold Land Rover to Tata Motors.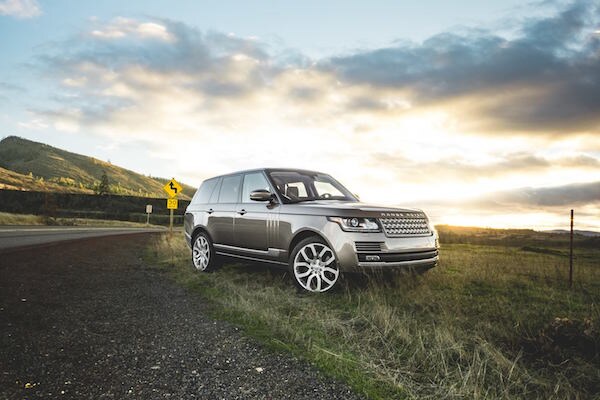 Land Rover has produced a number of memorable models since the 1940s. The Land Rover Series I was used in the 1955-1956 Oxford and Cambridge Far Eastern Expedition, or "First Overland," in which college students from Oxford and Cambridge drove from London to Singapore. Tank treads were an available feature with the Series II. In 1979, the Range Rover won the first ever Paris-Dakar rally race, an intense off-road expedition that takes competitors from Paris, France to Dakar, Senegal. The Land Rover has also been featured in numerous movies, including a few James Bond films (most recently Skyfall and Spectre), Fast & Furious 6, and Tomb Raider.
Our devoted dealers at Land Rover Treasure Coast want to keep the Land Rover brand's exciting history alive by providing the Fort Pierce, FL area with quality off-road vehicles that make you want to go out and explore without worrying whether your vehicle can stand up to rough conditions. Our selection of new Land Rover cars is sure to make your next outdoor expedition a memorable one. Stop by our Fort Pierce location at 4771 S US Highway 1, located near Stuart and Vero Beach, FL. We're your trusted Fort Pierce Land Rover dealership specializing in automotive financing, mechanical services, and certified Land Rover parts. Come in and browse our selection of new and pre-owned Land Rover vehicles or schedule a test drive online today. We look forward to meeting you and finding the perfect Land Rover vehicle to suit your lifestyle!